Home Page Hits: 103,931
ANNOUNCEMENTS
Finally.....Our 56th Class Reunion Weekend is definitely on!!!
Dates: October 20 - October 23, 2022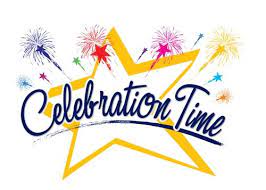 Reservations are now being accepted for the 56th Class Reunion Celebration Dinner on Saturday, October 22, 2022!! This event is exclusive to members of the class of 1966 and their (1) guest.
Location: Newport Beach Tennis Club, 2601 Eastbluff Drive, Newport Beach, CA 92660
Time: 5:00 PM to 9 PM
Cost: $85 per person if reservations made before 9/1/22
$95 per person if reservations made 9/1/22 or after
Reservations must be received by 10/17/22. No walk-ins accepted the day of the event.
The evening includes a cocktail hour with appetizers, a full-course buffet dinner with dessert & beverages, no-host bar, photos, door prizes and an abundance of fun memories! Our event location is outside by the pool, under a covered patio with heaters. Dress is casual, bring a sweater or light jacket too.
Options for making your reservations:
Option 1: Go to the top of the webpage and click on "56th Reunion," then follow the prompts to make your reservation. The website will allow you to make your payment either by credit card or check. Instructions on who to make your check payable to and where to mail it are also included. If you have any problem making your reservation on the website, email Paula at pldiluigi@gmail.com.
Option 2: You may also mail in your reservation by downloading and completing the attached reservation form and mailing it along with your check to the address listed on the form. Instruction on who to make the check out to are also included on the form. Click on the link to download the form: /000/6/4/4/31446/userfiles/file/SAV_56th_Dinner_Reservation_form(1).docx
Any other questions about reservations for the dinner? Contact Paula DiLuigi at pldiluigi@gmail.com.
We are currently planning other weekend events that include a Thursday Golf Event, a Friday Pre-Reunion Get-together and a Sunday Brunch. These 3 activities are also listed on the reservation webpage (under "Option 1"). If you think you want to attend any or all of these, please indicate by checking their boxes. At this time, we are just trying to get an estimate of attendance. No payment is required for these at this time.
More details about these 3 weekend events are listed below:
CALLING ALL GOLFERS......anyone who would like to play a round of golf with former classmates should contact John Vaught @ 949-533-9628. Location: Strawberry Farms Golf Course, Irvine | Time: 10 AM. | Green Fees: TBD, once John knows how many players, he will be able to find out the discounted cost per person and will advise those who have signed up. If you plan to attend this event, please indicate during registration process so we have a sense of the numbers attending.
FRIDAY, OCTOBER 21, 2022
PRE-REUNION NO-HOST GET-TOGETHER.....at a local restaurant with with great food, socializing and entertainment. We are still working out details for the location of the event - details to be posted ASAP! We are planning to invite other SAV classes to this event as well. If you wish to attend this event, please indicate during the registration process so we have a sense of the numbers attending. (this is a no-host event)
SUNDAY, OCTOBER 23, 2022
GOODBYE NO-HOST BRUNCH AT MORENO'S RESTAURANT, 4328 E Chapman Avenue, Orange, CA. Time: 10 AM to 1:00 PM. More details to come about menu choices and cost. We will be seated on the outside patio courtyard. If you wish to attend this event, please indicate during the registration process so we have a sense of the numbers attending.
HOTEL INFORMATION: coming soon....we are working up a list!
Lastly, thanks so much for your patience in waiting for this to actually happen! Planning any event during these strange times has been very challenging and we almost gave up. Fortunately, things eventually came together, and we're excited now that it's actually going to take place! We hope everyone is as excited as we are to finally be able to come together to celebrate! We will continue to work behind the scenes to make this Reunion as good as it can possibly be and look forward to seeing many of you!
Your 56th Reunion Committee: Paula (Pletcher) DiLuigi, Melody (Rains) Vaught, Thomasine (Engisch) Mariola, Suzi Furry, Barbara (Hizar) Addington, Libby (Dailey) Heise, John Vaught, Steve Truslow and Glenn Smiley
---
Happy Birthday, July Falcons!!!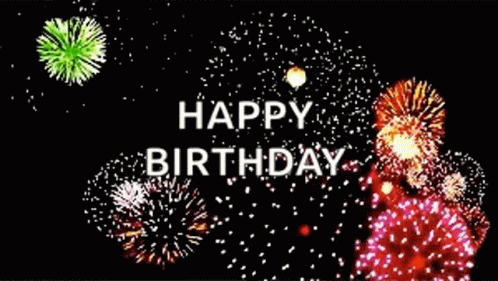 Nancy Narum Gillespie - July 5
Diane Brame Staump - July 5
Judy Myers Grames - July 7
Jeryl Benning Parker - July 7
Mike Krussman - July 9
Martha Barker Pimtzner - July 10
Nancy Bachmann Mitchell - July 11
Estrellita Keith Rilea - July 12
Rayven Maillette Wilkerson - July 12
Greg Moore - July 12
Yvonne Solis Arellano - July 13
Celeste Kudla Pierce - July 15
Bill Couch - July 16
Steve Faulkner - July 16
Arlene Meyer - July 16
Nancy Paul Ryan - July 17
Frank Verrill - July 19
Nancy Morris Barber - July 20
Jeff Rosenwirth - July 23
Mike Lawrence - July 24
Joanne Ciccarelli Bertetto - July 25
Karen Best Nelson - July 26
Mike Duffy - July 26
Barbara Huffman Sieple - July 29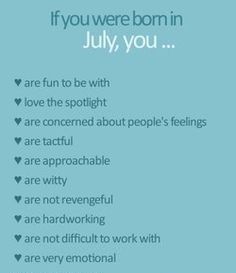 ---
WHAT IS MEMBER CHATTER???

MEMBER CHATTER .....A PLACE TO SHARE YOUR RANDOM THOUGHTS
HEAR STORIES FROM YOUR CLASSMATES ABOUT THEIR...
Hobbies
Interests
Travels
Food & Wine (lots of that)
Memories
Jokes
And all sorts of other things..............
Anyone can post in it. "Member Chatter" can be accessed by clicking
on "Member Chatter" on the left hand column of your screen
---
Finding Missing Classmates
In spite of making tremendous progess in tracking down classmates to join the website, we still have MANY, MANY missing people as can be seen by checking out the "Missing Classmates" link on the left side of the screen.
If you have any information about anyone on the 'Missing Classmates" list, please let us know by messaging Paula Pletcher DiLuigi with whatever information you might have. If you are in communication with anyone on this list, it would be WONDERFUL if you would reach out to them and encourage them to join. Please let any 1966 classmate know that they can go directly to the website, www.66savalleyfalcons.com to register.
---
Welcome to the SAV Class of 1966 Website!
Welcome Santa Ana Valley 1966 classmates! This website is a private website and ONLY accessible by SAV 1966 classmates.
The website started in January 2016 with the primary goal of getting everyone to reconnect, reminisce, and just be friendly and supportive to each other as well as to let everyone know about the 50th Reunion that was held in September 2016. Even though now our 50th Reunion Celebration has ended, we hope everyone will continue to enjoy staying connected on this website. We know you'll thoroughly enjoy reconnecting and seeing what everyone has been doing the past 50 years. In addition, there are lots of photos that have been posted by classmates, including many from our very successful 50th Reunion weekend.
If you are a SAV 1966 classmate, just go to the sign in box and click on "Join." The next page that pops up will be a complete list of 1966 classmates. Find your name and click on it, and the program will then guide you through the rest of the registering process. There are no individual subscription fees to join. Once again, the website is totally private and secure and no information is shared by any other entities. You can share as much or as little information about yourself as you wish.
Please check out the "Missing Classmates" link on the left side of the screen. If you are aware of the whereabouts of anyone included on that list, please let them know and encourage them to sign up on the website.
We encourage all SAV 1966 Classmates to join! You won't regret it!
"Finding a lost friend is like finding a lost treasure"
---
---

Tell us (or brag) about your weddings, kids, grandkids, retirement, hobbies, travel, etc.!!
Post all of this on your Personal Profile, What's News or General Member Chatter.
If you want to share photos about your family, pets, vacations, etc., you can post them on your profile page, What's News, or in the "photo gallery" (on the left side) of the home page.
We all love getting news and updates!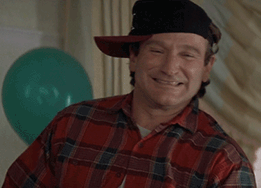 ---
WE WANT TO SEE YOUR PHOTOS!!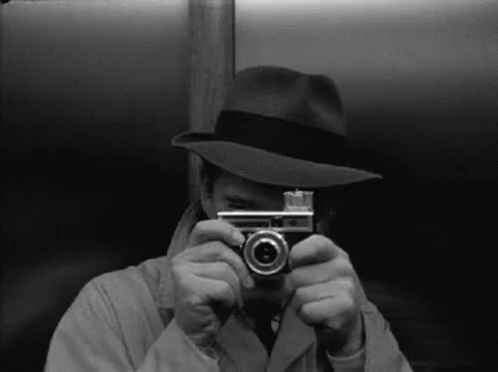 It's easy to add your own photos,
just
click on the "Photo Gallery" Link
on the top right of your screen,
then follow the instructions at the bottom of the page
WE LOVE TO SEE EVERYONE'S PHOTOS
---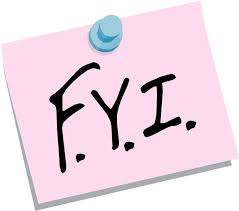 Just a reminder that you have an option on your profile settings to allow (or not allow) classmates to make comments on your profile page
If you you're not sure about how you initially established your profile settings, you can do the following to check:
Click on the Person Icon in the upper right hand corner of the Home page

Click on "Edit Profile"

Under "Classmate comments" check to see if the box if checked*

If you make any changes, make sure you click on the box at the bottom of the page "save changes"
*There have been some classmates who didn't realize they had inadvertently set their profile settings so no comments could be made. You always have the option to delete a comment on your profile page if you don't like something that is said.
---