Home Page Hits: 132,093
ANNOUNCEMENTS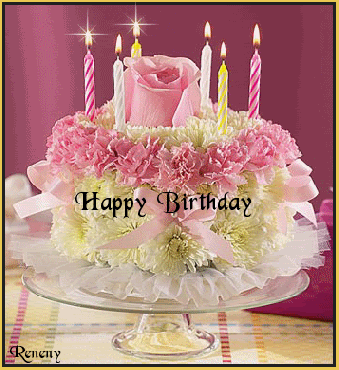 Happy Birthday March Falcons!
Vicki Foote Reno - March 1
Dan O'Steen - March 6
David Sullenger - March 6
Joe Savoy - March 7
Pat Tomlin Cameron- March 9
John Kinkade - March 13
Barbara Wiley Rolf - March 14
Vicky Snyder - March 16
Bobby Carroll - March 17
John Payne - March 17
Linda Seeber Burke - March 17
Dallas Stahr - March 18
Chuck Tippie - March 18
Chris Harvey - March 21
Carolyn Lopez - March 21
Cheryl Wall Bixby - March 21
Wilhelmina Gordon - March 22
Bonnie Bogema Eddy - March 24
Diane La Femina Pfeffer - March 25
Eunice Connally Oakley - March 30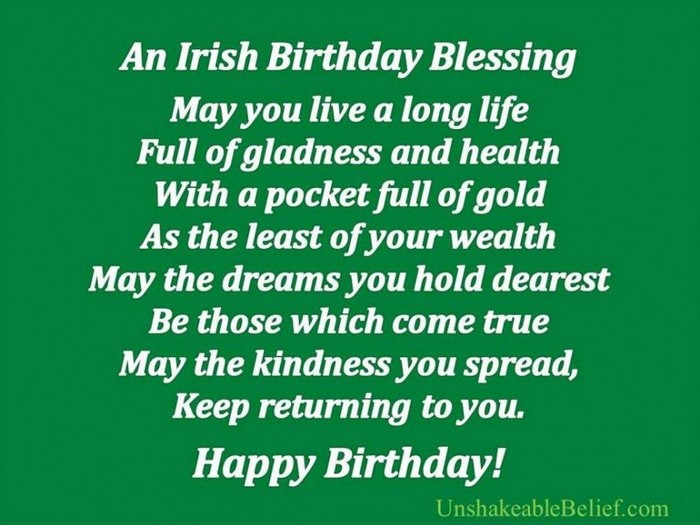 ---
SO MANY PEOPLE TO THANK…….
A huge thank you to all who attended the Reunion events this past weekend. I think we had a great turnout and appreciate all of you who were able to attend. I hope all of you had as much fun as I did!! My biggest regret is that there were some classmates that I never had a chance to talk to …. the time went by too fast! Thankfully, there were lots of photos taken which will help us all remember who was there and the fun times that we had. I will be posting more photos over the next few days and encourage you to download any photos that you would like to share.
There are lots of details that come into play when putting on an event like this, and for this Reunion, the challenges were tripled compared to previous times. No doubt, without the hard work from our fantastic Reunion Committee, the Reunion events would have never come together. I appreciate all the time and hard work by our committee members: Melody (Rains) & John Vaught, Barbara (Hizar) Addington, Libby (Dailey) Heise, Thomasine (Engisch) Mariola, Suzi Furry, Glenn Smiley, and Steve Truslow. I could always count on their support!
A huge thank you also goes to Joe Daigle for sharing his musical talents by playing his guitar during our cocktail hour on Saturday. The music was perfect – those Beatle arrangements were especially near and dear to my heart!
The Door Prizes that were raffled off were a big hit with the crowd. Thanks to Steve Truslow for heading up this effort. Thanks also to Steve & Theresa Truslow for donating/procuring so many items, as well as to Suzi Furry, Libby (Dailey) Heise, Randy Krug and John Vaught for their door prize contributions. Thanks to Libby who made all the beautiful table centerpieces that were also raffled off at the end of the evening.
I also want to acknowledge and give a big thank you to those classmates who made donations to the Reunion and Website fund: Susan (Foster) Murphy, Louise Utley, Larry Wright, Mike McMahan, Alicia (Allan) Rubadue, Mike Rodevich, Rose (Tapp) Nygren, Vicki (Foote) Reno, and Pat (Tomlin) Cameron. Your generosity is deeply appreciated.
To all our classmates who were unable to come, we missed you! I sincerely hope you'll be able to make the next Reunion which hopefully will happen! I think with every Reunion, our class gets a little closer. It's been a true joy to get to know so many of you better, many of whom I never really knew that well in high school!
With much appreciation,
Paula DiLuigi
UPDATE TO OUR THANK YOU LIST : Our apologies to Bob Rohm for not listing the patriotic golf towels and back pack door prizes that he brought courtesy of his daughter and son-in-law's business, Elite Sports USA on Katella in Orange. Thank you so much, Bob! Link to Elite Sports: https://elitesportsusa.net/contact/
---
THE REUNION PHOTOS ARE NOW HERE!!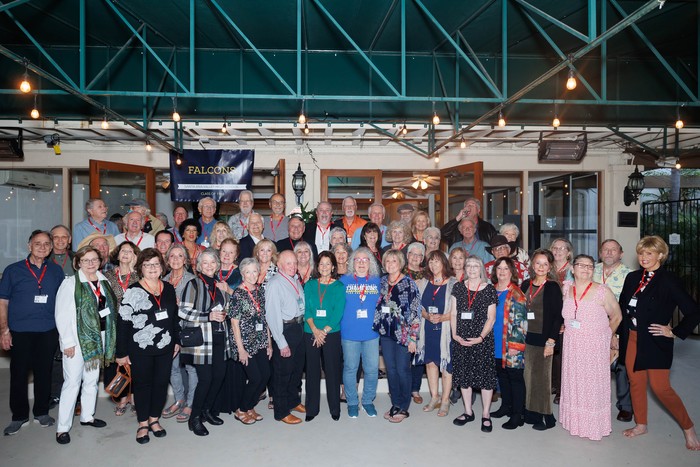 TO VIEW ALL THE PHOTOS, JUST CLICK ON "56TH PROFESSIONAL PHOTOS" ON THE HOME PAGE
YOU MAY ALSO ADD YOUR CANDID PHOTOS IN THE PHOTO GALLERY -
CLICK ON THE FOLDER "56TH CANDID PHOTOS" TO ADD
WE WANT TO SEE YOUR PHOTOS!!
Especially from our Reunion
Please download photos from Friday Night, Saturday night
and Sunday Brunch!
Go to the Photo Gallery (left side of screen),
then click on "56th Candid Photos" and you can download your photos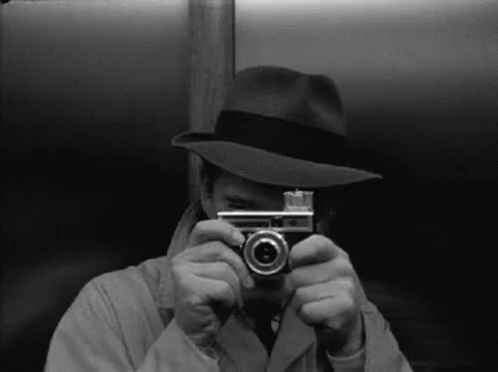 It's easy to add your own photos,
just
click on the "Photo Gallery" Link
on the left side of the screen,
then follow the instructions at the bottom of the page
WE LOVE TO SEE EVERYONE'S PHOTOS
---
WHAT IS MEMBER CHATTER???

MEMBER CHATTER .....A PLACE TO SHARE YOUR RANDOM THOUGHTS
HEAR STORIES FROM YOUR CLASSMATES ABOUT THEIR...
Hobbies
Interests
Travels
Food & Wine (lots of that)
Memories
Jokes
And all sorts of other things..............
Anyone can post in it. "Member Chatter" can be accessed by clicking
on "Member Chatter" on the left hand column of your screen
---
Finding Missing Classmates
In spite of making tremendous progess in tracking down classmates to join the website, we still have MANY, MANY missing people as can be seen by checking out the "Missing Classmates" link on the left side of the screen.
If you have any information about anyone on the 'Missing Classmates" list, please let us know by messaging Paula Pletcher DiLuigi with whatever information you might have. If you are in communication with anyone on this list, it would be WONDERFUL if you would reach out to them and encourage them to join. Please let any 1966 classmate know that they can go directly to the website, www.66savalleyfalcons.com to register.
---
Welcome to the SAV Class of 1966 Website!
Welcome Santa Ana Valley 1966 classmates! This website is a private website and ONLY accessible by SAV 1966 classmates.
The website started in January 2016 with the primary goal of getting everyone to reconnect, reminisce, and just be friendly and supportive to each other as well as to let everyone know about the 50th Reunion that was held in September 2016. Even though now our 50th Reunion Celebration has ended, we hope everyone will continue to enjoy staying connected on this website. We know you'll thoroughly enjoy reconnecting and seeing what everyone has been doing the past 50 years. In addition, there are lots of photos that have been posted by classmates, including many from our very successful 50th Reunion weekend.
If you are a SAV 1966 classmate, just go to the sign in box and click on "Join." The next page that pops up will be a complete list of 1966 classmates. Find your name and click on it, and the program will then guide you through the rest of the registering process. There are no individual subscription fees to join. Once again, the website is totally private and secure and no information is shared by any other entities. You can share as much or as little information about yourself as you wish.
Please check out the "Missing Classmates" link on the left side of the screen. If you are aware of the whereabouts of anyone included on that list, please let them know and encourage them to sign up on the website.
We encourage all SAV 1966 Classmates to join! You won't regret it!
"Finding a lost friend is like finding a lost treasure"
---
---

Tell us (or brag) about your weddings, kids, grandkids, retirement, hobbies, travel, etc.!!
Post all of this on your Personal Profile, What's News or General Member Chatter.
If you want to share photos about your family, pets, vacations, etc., you can post them on your profile page, What's News, or in the "photo gallery" (on the left side) of the home page.
We all love getting news and updates!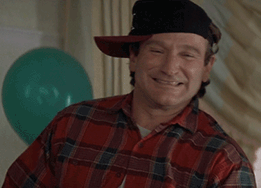 ---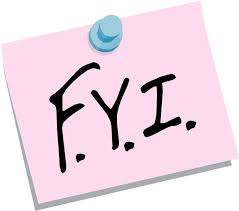 Just a reminder that you have an option on your profile settings to allow (or not allow) classmates to make comments on your profile page
If you you're not sure about how you initially established your profile settings, you can do the following to check:
Click on the Person Icon in the upper right hand corner of the Home page

Click on "Edit Profile"

Under "Classmate comments" check to see if the box if checked*

If you make any changes, make sure you click on the box at the bottom of the page "save changes"
*There have been some classmates who didn't realize they had inadvertently set their profile settings so no comments could be made. You always have the option to delete a comment on your profile page if you don't like something that is said.
---