ANNOUNCEMENTS
Ron Castro
Sadly, we just learned that Ron Castro lost his battle with pancreatic cancer. He passed away on Wednesday, November 30.
Services are planned for Tuesday, December 6, at 1:30 PM, at Calvary Chapel, 3800 S Fairview Street, Santa Ana.
Ron attended the Reunion in September and although he had recently finished his first round of chemotherapy and was still quite physically weak, he was strong in spirit. It was a blessing that he was able to reconnect with so many of us.
Ron is survived by his wife, Michelle and his adult children.
Paula Pletcher DiLuigi
---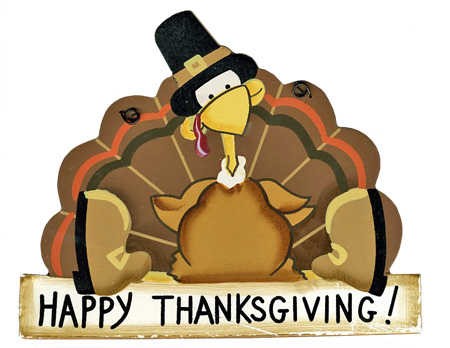 This year has been a VERY special year for the Santa Ana Valley Class of 1966!
As I reflect about what we've accomplished in 2016 by getting the website going with over 216 people participating and having such an outstanding 50th Reunion, I'm overwhelmed with gratitude for your enthusiasm and support for everything that we've accomplished!
I'm thankful for all of you! Happy Thanksgiving!
Paula Pletcher DiLuigi
---
Reminder about Classmates' Personal Information to be published in the 50th Reunion Memory Booklet
This is the final reminder for anyone who does not wish to have their personal information included in the 50th Reunion Memory Booklet. If you do NOT wish to have your address, phone number and/or email address included in the booklet, please email Melody Rains Vaught at melvaught66@gmail.com by December 3, 2016
If you do not contact Melody by December 3, we will assume you have no objections to having your information included. If you have already contacted Melody and have received confirmation back from her, you do not need to do anything further.
Thank you.
---
50th Reunion Memory Booklet: A Reunion Memory Booklet is currently in production, which will include:
Candid photos from our Reunion weekend,
professional photos from the Reunion on Saturday night
a directory with classmates' names, addresses, phone numbers and email addresses
The booklets are expected to be mailed by mid December.
Many classmates have requested that the Memory Book include addresses, phone numbers, and email addresses, which is information that is not available on the website. Our plan is to include that information for both those classmates who attended the reunion and those who did not attend the reunion but logged into the class website.
IF YOU DO NOT WISH to have your personal information included:
email Melody (Rains) Vaught at melvaught66@gmail.com by the deadline of December 3

.

If you do not contact Melody by the deadline, we will assume that you do not have an objection to having your personal information included in the Memory Book
this booklet will only be available to 1966 SAV classmates and will not be used for any other purpose
the cost of the booklet is $24.00 and must be prepaid.
To order a copy of the 50th Reunion Memory Booklet:
please go to the website www.66savalleyfalcons.com
click on "Our Class Store" (on the left side of the screen),
click on "50th Reunion Memory Booklet" and follow the prompts
you will have the option of paying by credit card or check.
---
SCOTT CRAIG
Scott Craig passed away on October 1st, 2016, at 3:13 a.m. His wife, Verdon, was at his side when his spirit left his body and he went on to be with the Lord. Scott had been battling esophageal cancer for over a year, and finally succumbed to his illness.
Scott and I have been friends for over 60 years. We attended elementary, junior high, high school, and college together. He was a hard-working, intelligent, caring, and very thoughtful person. He was extremely close to his family and had many friends who cared deeply about him. He was very involved with his Church and was a shining example of the Lord's teachings to everyone with whom he came into contact.
Scott was one of the most thoughtful and genuine people I have ever known. One of his best traits was his sincere interest in other people. He was, without a doubt, the best listener I have ever known. He truly cared about what you had to say and, if asked, always offered well thought-out, insightful advice.
Scott wanted very much to attend our 50th High School Reunion on September 10th, and managed to do so, in spite of having just been released from the hospital the day before. I had the pleasure, as did many of you, to spend some time with him that evening and, even though he did not feel well, he was still able to share that wonderful sense of humor that made him such a special friend.
It is impossible to put into words the importance of friendship, and how much Scott meant to me over those years. Even though we had periods of time when we didn't see much of one another, any time we reunited, it always felt as if we had never been parted. Scott positively influenced my life in many ways and I will miss him. Scott, thank you for your friendship-I will miss you and never forget you and the good memories of the time we spent together.
Good-bye, my friend,
John Vaught
ADDEDUM: Service for Scott to be held on Saturday, October 15, 2016 at 11:00 AM at Calvary Chapel Westgrove, 12832 Knott Street, Garden Grove, CA 92841
---
Veteran Tribute at the Reunion Celebration Dinner
Hi all,
I want to join in the chorus of THANKS to the planning team that put together the great reunion. It was first class all the way.

Thanks also to all of you who offered such kind words about the Military/Veteran Tribute. It was truly an honor to participate, however, the honor - as you all know belongs to our servicemen and women and their families.

Actually, the idea was in my heart for some time but I had no idea what to do with it. Then Jerry Laffey shared a Tribute experience he had at Disneyland. Meanwhile Doris Dobson had posted some information and pictures of our fallen soldiers. So, I reached out to each of them to see what they thought about presenting 'something' at our reunion - still not knowing what it may look like. They were both encouraging and although Doris is so far away, she volunteered to do whatever she could to help out.
So, from there I contacted the American Legion in Orange County and was directed to:
Brian Fleming Jr., Veteran USMC, Honor Guard Commander, American Legion Post 291 and he quickly responded to me in both emails and by phone. He was so encouraging. At that point I contacted Paula and the planning team gave the go-ahead.

Please know that our biggest THANKS goes to (besides our veterans) to these men:
Honor Guard Commander Brian Fleming Jr. who coordinated their team
The team members that presented the colors at our event were:
Dennis De Rosia - Commanding; Don Putzig, Carmen Williams and Ken George.

As we spoke after the ceremony, they shared how impressed they were at how many servicemen were represented in our class and what an honor it was for them to participate. Certainly the blessings and praise went both ways.

I would be remiss if I did not make you aware that the American Legion did not charge for this. The team members donate their time and resources to serve our servicemen and women. However, contributions are certainly appreciated to help with replacement of uniforms, flags, etc. No money is given to any persons, only the organization.

I know that Paula has (or will) send a contribution from our class but if anyone wants to contribute directly, the information is as follows:
Send check made out to:
American Legion Post 291 (put COLOR GUARD in the memo section of your check)
Atten: Brian Fleming Jr.
215 E. 15th St.
Newport Beach, CA 92663
According to the IRS, contributions to the American Legion are tax deductible.
And....any thank you notes can be sent to same place and I'm sure would be appreciated.

Well, that's my 'essay, book report, and follow up! Whew, that was like being back at school!!!

Happy Trails everyone and it was fun to be together and I'm loving looking through the pictures. BUT....ya gotta put names on them!! I'm still trying to figure out who is who......
Andrea Mehr (Gray)
---
Ken Cachat, you may have heard, is sick. Gotta go a long way to find a nicer guy. I urge any and all friends to post a message to Ken - and it wouldn't hurt to do the same for Renee (Cheseborough), who for sure is having it just as rough as Ken. Ken and Renee (like John and Melody and other enduring couples) have been an inspiration for their loving devotion to each other.
HEY KEN AND RENEE, WE LOVE YOU!
FROM DUSTY CUPPLES
---
GREAT NEWS FROM RON CASTRO.......
Just heard from Ron Castro that his PET scan results came back with great news that he is responding very well to his treatment!
He's going to beat this....He knows it and we all know it too! Keep it up, Ron! We're all here with love and support for you and Michelle!!
---
REUNION PHOTOS AND VIDEO SLIDESHOW PRESENTATION
I've just added two new links -- "50th Reunion Photos" and "Our Reunion Celebration Video" that you will see on the left side of your screen.
Anyone who adds photos in the photo gallery under the gallery folder "Celebrating our 50th" will automatically see their photos appear in the "50th Reunion Photos" as well.
"Our Reunion Celebration Video" is the video slideshow that was shown on Saturday night. I would have loved to have more photos of classmates. Unfortunately, not everyone provided photos so this was all I had available to me.
The DVD with photos taken at the Reunion will be sent out later after we get the photos back from our Photographer and we can compile them. Hopefully, it shouldn't be too long before you'll receive it
Thanks for your patience,
Paula (Pletcher) DiLuigi
---
A note from David "Dusty" Cupples
Coolest dude award - Larry Fulcher - unanimous, sez me
close second - Mike Rodevich, only guy I saw with a pony tail - though there were some great beards! David Weaver, Chuck Tippie take your bows. what other virile hirsute characters were there? don't be shy now - be proud of your face bush guys!
---
From David "Dusty' Cupples
anybody who missed out on getting a copy of your '66 SAVHS classmate's (yours truly) book Stir It Up about Bob Marley and CIA shenanigans in Jamaica in the crucial year 1976 - easy enough to order from me direct (signed copies) or via Amazon (print or ebook). to discover more about Bob and the historical backdrop of his life and times, and reggae of course, follow me on FB https://www.facebook.com/StirItUpCIAJamaica/ - find me on any social media by searching Stir It Up CIA (or add my name to be sure).
ps. I badly need viewer reviews on major sites like Amazon, Goodreads, etc. many thanks
---
From Julie Gaylord Galkin
Hi Paula and reunion committee. Thank you so much for all the work and time you put into making the reunion a really fun, eventful and reconnecting evening for all that attended. I personally had a fun time seeing old classmates (no pun intended) and catching up on 50 years. The food was great and the the venue was really nice. The best part of the evening was the color guard and the honor and respect that was shown for all our classmates that had their lives end too soon while serving for our freedom. It was a beautiful and emotional moment in the evening. Thank you again for a memorable and fun evening. Julie (Gaylord) Galkin.
---
A letter from Steve Faulkner....
We were the children of the 1950's, came of age in the difficult 1960's. What a time to come along and be a part of the SAV Class of 1966! I would like to personally thank Paula (Pletcher) DiLuigi and the Team for putting this Reunion together. Really GREAT job!!
In viewing the SAV66 website containing all the history from now to then, I couldn't help to feel emotional for many reasons, especially for those that have gone on before us. Be it from war, health issues, and other tragic events, I realize how fortunate I am to still be here with all these memories to ponder.
I especially feel fortunate and honored to have been at SAV at this place in time with such a diverse and great group of people. We thought we could make the world a better place and that is just what we did even though change often comes far too slowly.
Best of luck in the future for everyone....
With love, Steve Faulkner
---
Welcome to the SAV Class of 1966 Website!
This website is ONLY for the classmates of the SAV Class of 1966. It started in January 2016 with the primary goal of getting everyone to reconnect, reminisce and just be friendly and supportive to each other as well as to let everyone know about the 50th Reunion that was held in September 2016. Even though now our 50th Reunion Celebration has ended, we hope everyone, whether they attended the reunion or not, will continue to enjoy staying connected on this website.
If you are a SAV 1966 classmate, just go to the sign in box and click on "Join." The next page that pops up with be a complete list of 1966 classmates. Find your name and click on it, and the program will then guide you through the rest of the registering process. There are no individual subscription fees to join, and the website is totally private and secure. You can share as much or as little information about yourself as you wish. We encourage all SAV 1966 Classmates to join.
"Finding a lost friend is like finding a lost treasure"
Quotes we can all relate to
50 years. How Time Flys! In my heart I am still 19, but the body says different? (submitted by Paul King)
You are Only as Old as you feel. Still searching the world for the perfect Martini! (submitted by Steve Trustlow)
In the End, it is not the years in your life that counts, it's the life in your years - Abraham Lincoln
Every Morning when I wake up, I say I'll never be as young as I am today. Today is the youngest day of the rest of my life. Get up and do something fun! -- Rochelle Ford, 78 year old metal sculptor